Collaborating with CSAIL offers unparalleled access to MIT's world-renowned technology, researchers and talented students inventing the future of computing.
As a member of CSAIL Alliances you will have insight into groundbreaking research and have access to collaborative research opportunities, special workshops, lab visits, new emerging technologies, our startup ecosystem and more.
We work closely with our members to fully understand their business and the challenges they are trying to solve through their relationship with the lab.
Below are some highlights of how Members of CSAIL Alliances are able to engage and achieve value for their organization.
What used to be six years in computer science milestones is now six months: at that pace, we will witness several technological revolutions in a single decade."
Aude Oliva
Senior Research Scientist, MIT CSAIL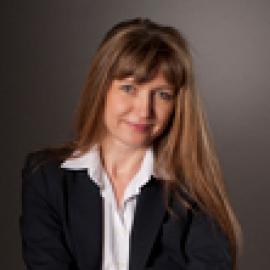 Explore + Discover
Conferences, Workshops and Lectures
As an active research center, CSAIL hosts many conferences, workshops and lectures every month. From major events such as our Work of the Future Congress, to more intimate technical talks from faculty, we address the latest disruptive technologies and their impact on business and the greater economy. All Alliance members receive complimentary access to attend in person or via live-stream, as well as access to our broad event video library.
Once a year, all members from across the globe convene on-site at MIT to attend our Alliances Annual Meeting. This three-day event provides a terrific opportunity to build relationships with researchers, students, start-ups and colleagues from a broad array of companies working on cutting edge technologies.
Lab Visits
CSAIL Alliances will arrange a private lab visit for members. The visit provides a high-level overview of the projects research teams are working on as well as the opportunity to connect more in-depth with specific researchers and students who most align with your areas of interest. This provides an excellent opportunity to explore new approaches to challenges you may be facing.
The number of lab visits is determined by your membership level.  You can learn more about the various membership pathways here.
Recruit + Train
Student Engagement
CSAIL is home to some of the most talented students in the world. We offer several options to help you introduce students to the exciting challenges you are working on at your company, as well as build your brand recognition in the lab. From technical talks, PhD round-tables and special recruiting events, there are many opportunities to network and connect with students throughout the year.
Talent Development
In addition to recruiting top talent, the Alliances program can be used to develop talent within your organization. Members receive discounts on courses offered through MIT Professional Education, MIT Executive Education in the Sloan School of Management and online professional courses led by CSAIL. Depending on your membership level, you may be able to create custom workshops for your organization with CSAIL faculty researchers.  You can learn more about the various membership pathways here.
Collaborate + Engage
Access, Adopt and Integrate Cutting-Edge New Technologies
One of the main benefits of connecting with CSAIL is a front row seat to the creation of new disruptive technologies. Whether you are engaged in a sponsored research project addressing a key fundamental challenge to your industry or you are surveying different research groups for the latest tools created across a broad range of applications, being part of CSAIL enables you not only be aware of technologies in development but also how to acquire them and leverage them for your organization.
MIT's IP Policies
The aim of the Institute's policy on patents, copyrights, and other Intellectual Property is to make available Institute technology to industry and others, and as such, research findings and results are made publicly available. CSAIL releases code to many projects in open source and those projects are made available under MIT's Open Source License. All intellectual property matters are handled through MIT's Technology Licensing Office (The TLO).  The TLO has prepared a detailed Guide to the Ownership, Distribution and Commercial Development of MIT Technology [PDF] to address questions on licensing MIT IP. For more information on IP and Open Source please see below.
Sponsored Research
The sponsored research program provides an opportunity for industry and CSAIL to come together and work on a problem that currently has no commercial solution. Sponsored research projects explore the viability of approaches to solving a specific problem that a company presents to a researcher and can often produce information and knowledge that could be competitively significant to the sponsor. Sponsored research agreements are handled through MIT's Office of Sponsored Programs (OSP) and include a formal statement of work, duration and a budget.  Sponsors usually receive access rights to the IP in advance of others and favorable licensing terms that are negotiated through MIT's OSP.
Licensing MIT Technology
The terms for licensing existing MIT technology are negotiated between the company and MIT's TLO.  Exclusivity, field of use, subdivision of patent rights, and sub-licensing provisions are tools available to shape the license. Running royalties, license issue fees, and other terms are tailored to match a licensee's needs and the realities of the market. There is a database maintained by the TLO for all available technologies: Explore MIT Technologies.
In addition, many of MIT's End Use Software programs are available under Ready to Sign license agreements, which incorporate standard terms and conditions available only to parties who complete and return the agreement to MIT's TLO signed by an authorized representative, without modification. For list of software available under this program please visit: End Use Software.
Open Source Projects
CSAIL develops many software tools that available via MIT's Open Source license without a fee or royalty. MIT's open source license is a "permissive" license which has limited restrictions on its terms of use. The MIT license permits reuse within proprietary software provided all copies of the licensed software include the terms of the MIT License and the MIT copyright notice. The MIT license is also compatible with many "copy left" open source licenses, such as GNU General Public License (GPL) and Apache License.  According to Wikipedia, as of 2015, The MIT open source license was the most popular software license on GitHub and notable projects that use the MIT License include Ruby on Rails, jQuery and the X Window system.
Being engaged with CSAIL enables companies to better understand the evolution and utility of the software, connect directly with its authors, and leverage the appropriate tool(s) to help solve your technological challenges at no additional cost.
We find CSAIL's environment to be very friendly to companies that are based in other parts of the world, making us feel like we are able to take advantage of most of the benefits of the CSAIL Alliance Program.
Sanjeev Vohra
Global Technology Officer, Accenture